The transactional lawyers in El-Aref International Law Office are preeminent in structuring, negotiating and documenting LLC, Corporations, Holding, Offshore Corporations, as well as mergers and joint ventures for major projects and investments.
El-Aref International Law Office corporate department has an international client base located in different jurisdictions and locations including Lebanon, France, the United States, Germany, Iraq, Kuwait, Saudi Arabia, and ranging from large, established corporations to emerging companies, across the fields of aviation, banking, construction, consulting, entertainment, franchise, logistics, investment and real estate development.
El-Aref International Law Office transactional attorneys are experts  in mergers and acquisitions, private equity and corporate finance; they are consistently ranked among the top Lawyers practicing in the MENA region and the Middle East.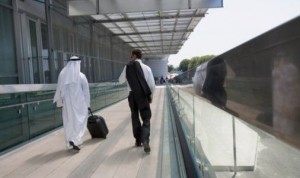 Our corporate department offers transactional clients the vast resources of an integrated network of offices in New York, California, United Kingdom, Saudi Arabia, Kuwait, the U.A.E and Lebanon, which allows the firm to handle complex cross-border transactions while maintaining the on-the-ground understanding of local markets and extensive knowledge of industry-specific issues needed to carry out transactions in markets across the globe. From our historical strengths in high-yield finance and leveraged acquisitions, we have developed a group of talented attorneys who are experienced in virtually every aspect of  modern transactional practice.
El-Aref International Law Office provides a cross-practice range of services to help companies carefully interpret and respond to both internal and external pressures and concerns.
El-Aref International Law Office has extensive experience in contracts and international trade. Our attorneys counsel corporations that concentrate on developing and licensing  technological intellectual property.
Primary areas of industry focus are Media, Entertainment, Healthcare, construction, Energy, Oil & Gas, real estate development, logistics and warehouses, trading, franchises, communications, manufacturing, and software. Services range from counseling to fund formation work to structuring complex mergers and acquisitions, to joint ventures and transactions.
The lawyers in the corporate department provide guidance to the boards of directors and management on ongoing compliance issues, ranging from implementing corporate governance reforms to complying. They counsel companies and their boards with respect to the most difficult and sensitive corporate, governance and policy issues while also participating in the most sophisticated financing transactions.
Such representation also entails help in non-legal aspects of corporate acquisitions upon our advice to our clients with respect to the strategic, financial, business and regulatory issues that inevitably arise in a merger, acquisition, or joint venture. The emphasis of the practice includes intellectual property, strategic planning, due diligence, and preparation of opinions while implementing corporate compliance including international laws and regulations.
It also includes transactional representation for start-up companies, including partnership, secrecy, confidentiality, and licensing agreements. The lawyers in our corporate department counsel firms in the securities industry from each and every angle. We have acted for leading issuers, investment banks, shareholders, and corporations.
Key Clients: BBC, New York Times, Associated Press, Australian Broadcasting Corporation, the Wall Street Journal, Scholastic, Inc., Mohammed Abdulmohsin Al-Kharafi & Sons Company, Medtronic, Inc., AstraZeneca, General Nutrition Corporation, Biomet, Inc., Novo Nordisk A/S, De La Rue plc, Danaher Corporation, ABB, Repsol, S.A., Vestas AG, FUJIFILM, SC Johnson, Oakley, Agent Provocateur, Oracle Corporation.
The Firm advises Client on corporate governance and Compliance and Ethics, including regulatory matters. The  Firm frequently guides international clients in establishing and following best practices for Compliance and Ethics.
Ranked as Top Tier Law Firm in Commercial, Corporate and M&A
Legal 500 Europe, Middle East & Africa 2018, 2017, 2016