The Corporate Finance Group at El-Aref International Law Office advises clients on the full range of public and private financings.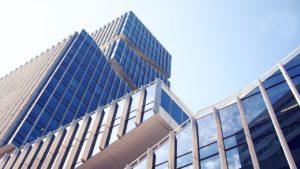 El-Aref International Law Office is consistently recognized as one of the top advisers on corporate financings and related transactions. Our experience encompasses all combinations of debt and equity instruments issued by U.S, International and local companies in markets worldwide.
Our Lawyers often structure new transactions for clients in response to specific needs. We represent a diverse range of public and private companies, investment banks, private equity firms, and other corporations and organizations.
Our global network of attorneys enables us to provide broad geographical coverage for our clients and country-specific advice.
As transactions often involve elements requiring experience in many areas of the law, we are able to draw upon the resources of our Firm's diverse range of practice areas, including real estate, tax, intellectual property, and employment Law.
We also have local law capabilities in both established and emerging markets, allowing us to address the multijurisdictional aspects of cross-border transactions as well as specific domestic legal issues.
Our attorneys have counseled on a wide variety of transactions in South Korea, London, and New York. Our corporate finance practice has considerable industry-specific experience in a vast range of business sectors, including energy, oil & gas, banking & finance, entertainment, health care and technology. We also have experience with hedge funds and other alternative investment management vehicles.
The Corporate Finance practice includes strong derivatives and financial products practice. We regularly represent issuers, investment banks and other parties in capital markets transactions with derivatives elements and derivatives transactions. Offerings in which we are involved regularly include convertible and exchangeable securities and other equity linked products, as well as equity and structured products.
Attorneys in our corporate finance practice regularly advise on private placements of debt and equity securities. El-Aref International Law Office has advised on private placements of all sizes by project finance issuers and other types of companies.
Ranked as Top Tier Law Firm in Banking, Finance & Capital Markets
Legal 500 Europe, Middle East & Africa 2018, 2017, 2016