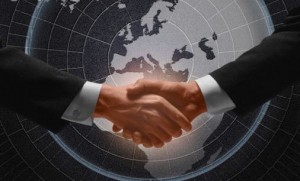 Working with international contractors and owners of projects in international construction arbitration, El-Aref International Law Office represents parties in cases arising in a broad range of industry sectors, including aviation, banking, construction, international finance, international trade and investments and intellectual property.
The Lawyers at El-Aref International Law Office provide legal services for complex international disputes under the principal international arbitration rules, including:
The International Chamber of Commerce (ICC)
The London Court of International Arbitration (LCIA)
American Arbitration Association
Since 1942, the year of its establishment, El-Aref International Law Office's reputation for thorough preparation and insistent advocacy has enabled our clients to comfortably go to court and reach a favorable settlement during trial.
A significant part of our practice deals with complex, multi-jurisdiction litigation and law proceedings involving multiple adversaries: we are thus preeminent in joint defense roles, coordinated counsel, as well as alternative dispute resolution approaches, including arbitration and mediation.
Wherever appropriate and efficient, El-Aref International Law Office's attorneys in the trial practice work in conjunction with our arbitration and dispute resolution team.
El-Aref International Law Office has remained well ahead of the curve in using technology to get optimal results at the lowest possible cost for our clients. To cite just one example, we make heavy use of electronic document imaging, storage, and analysis for case preparation and at trial, saving time and expenses for cases of all sizes.