The Banking & Finance practice at El-Aref International Law Office represents lenders and borrowers in some of the largest financing transactions worldwide. We provide a diverse client base with a sophisticated understanding of the global markets.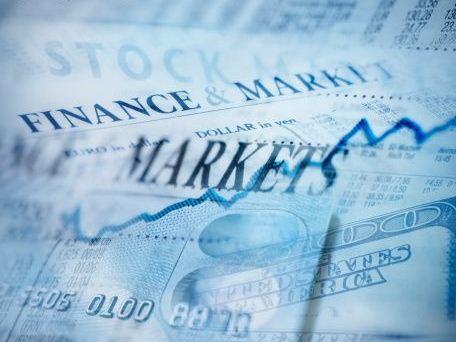 Our clients include some of the world's largest commercial banks, investment banks, wealth management banks, finance companies, investment and merchant banking firms, private investment funds and other institutional lenders and investors, private equity funds, strategic buyers, borrowers and issuers of securities.
Our deal-oriented, client-focused team of experienced finance lawyers serves a wide range of financial institutions in highly sophisticated financial transactions.
We understand the dynamics of the marketplace and the evolving expectations of issuers and investors.  We work closely with our clients to structure transactions as efficiently as possible. Our extensive experience allows us to design and implement complex structures, and to know when a simple solution is best.
Our knowledge of the legal and regulatory environment, coupled with our practical transactional focus, allows us to play a strategic role in business and product development.  At the same time, we understand the competitive and financial pressures faced by banking institutions and the importance of efficient, cost-effective solutions.
Our structured finance lawyers represent both capital providers and capital users in connection with securitization, derivatives, and other complex structured finance transactions.
El-Aref International Law Office's experience in representing both financial institutions and corporate capital users, along with its sensitivity to the goals and priorities significant to each of them, allows it  to represent banking and finance practice clients in a more responsive, efficient, and cost-effective manner throughout a wide variety of transactions. Our Firm represents clients in a wide variety of financings, including syndicated loans, Bridge Loans, leveraged financings, multi-currency financings, Structured Finance, cash flow loans, asset-based loans.
Our depth of experience and market leadership make us a natural choice for financial institutions seeking to structure, close, monitor, or enforce complex secured transactions.
Key Clients: Societe Generale (Zurich), Credit Suisse AG, Deutsche Bank, Islamic Development Bank; Commercial Bank of Kuwait; Arqaam Capital; Amar Finance.
Some of our recent transactions include:
El-Aref International Law Office advised Deutsche Bank on providing Foreign Exchange Facilities to financial institutions in the Middle East and Africa region, the firm advised Deutsche Bank on the realization of assets and discharge of the liabilities including the right to premature any deposit or otherwise apply the balances in set-off in satisfaction of liabilities under terms of Security Agreement. In addition the firm advised Deutsche Bank on Asset Securitization, Securitization was used to reduce interest-rate risk by improving asset liability mix. The ability to sell these securities worldwide diversifies the financial institutions funding base, which reduces the bank dependence on local economies.
El-Aref International Law Office represented Client in structured Finance, syndicated Loan and Term Sheet of Senior Secured Loan Facility of (785) Million US dollars by UBS Investment Bank for Debt Facility in energy project. El-Aref International Law Office assisted in the structuring of Special Purpose Vehicle for structured finance and advise on project finance of the project.
El-Aref International Law Office represented Client for Debt Facility provided by Goldman Sachs International for Iraq, at the amount of $4 Billion US Dollars. Having the Lead arranger as Goldman Sachs International for a Senior unsecured Term Loan, the obligations of the Borrower were ranked pari passu with all other unsecured and unsubordinated obligations indebtedness of the Borrower.  The proceeds of the Facility will be applied towards funding of development of power industry in Iraq.  We are proud and excited to assist in the financing of one of Iraq largest energy projects. Energy projects are a key focus for El-Aref International Law Office and we are delighted to have worked with one of the most active developers in the energy sector and one of the most active lenders in the energy sector on this deal.  El-Aref International Law Office is one of the leading law firms in the area, helping clients achieve their goals by combining the highest global standards with local expertise. The firm has unrivaled scale and depth of legal resources across the key markets and focuses on the core areas of capital markets and Securities, corporate and M&A; finance and banking.
El-Aref International Law Office represented Client for CDS Backed Facility by UBS Investment Bank for Development of Energy Projects in Iraq, proposing a $5bn facility which can be drawn in tranches of $500 Million US Dollars. Maturity can be selected at time of draw-down and can be specified for any period between 1 year to 5 years. This structure allow borrower to access cost-effective liquidity when compared to conventional sources in a private bilateral transaction that does not tap their Eurobond or syndicate loan borrowing capacity. CDS spreads across the yield curve are stabilizing and so an averaging in strategy over time may provide a more competitively priced facility versus executing facility in a tight window.
El-Aref International Law Office represented Commercial Bank of Kuwait in Iraq, in order to issue a License to open a subsidiary of a Bank from the Central Bank of Iraq and the Central Bank of Kurdistan Regional Government;
El-Aref International Law Office represented client in claims against Bank of Cyprus Public Company LTD. to seek redress for fraudulent acts to seek multiple damages allowed for prevention and suppression of Money Laundering by virtue of EU Treaties of Money Laundering and the law on prevention and suppression of money laundering;
Represented Amar Finance in Securities Litigation against Royal Bank of Scotland located in the United Kingdom and Dubai. The Client was a financial institution with activities like senior subordinated financial structures, Mezzanine Financing, standby facilities, a variety of other structured finance transactions. Advised the Client on the violations included in the derivative transaction issued in the United Kingdom related to proprietary indices and the violations within the Offering Memorandum and the Subscription Agreements relating to the funds